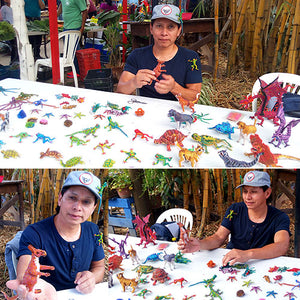 Mayan Bead Artist - Jose Reanda
We are very pleased to be able to offer a limited collection of exquisite beaded animals and pins made by one of the most renowned Mayan artisans from the Mayan village of Santiago Atitlán, Jose Reanda. 

Everyone who has seen these unique pieces in person is completely blown away with their vibrant colors and beauty. We know you will love yours – they always generate many comments!

Click here to view Jose's collection of animal pins and table art.
Subscribe to our newsletter
Promotions, new products and sales. Directly to your inbox.